This page is for the stumbler nicknamed StrangeJ. For a Wikia user, see user:StrangeJ.
StrangeJ
is a young stumbler who has popularised the Stumbleupon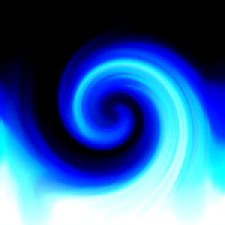 Addon world by creating and publicizing his many bookmarklets and his infamous Unofficial StumbleUpon Addon Toolbar.
Semi-Biography
Edit
Behind the Screen
Edit
StrangeJ was born on the 14th December 1990, making him one of the youngest active members on StumbleUpon. His knowledge of most major programming languages makes him ideal for his role in the StumbleUpon Addon circle, which has created many helpful tools for the community.
Beside the computer, his interests include Archery (where he has won several tournaments) and hanging out with his friends.
The Blog
Edit
StrangeJ's Blog is in reality a photoblog that includes pictures from many sites, in and out of StumbleUpon, which has caught the eye of StrangeJ.
It also includes a sticky post that directs users to resources, which can help them either settle into StumbleUpon, or simply make their stumbling lives easier by showing them tips and tricks.
The Avatar
Edit

Many people wonder about where StrangeJ found his avatar, or people simply comment on it. The truth of the matter is is that StrangeJ made is avatar using Paint Shop Pro 8 several years ago. He has also made many other images since then, and you can see them by navigating towards the start of hs blog. However, unlike many stumblers, StrangeJ does not change his avatar around, as he believes that it is harder to remember the name than the avatar of a Stumbler.
StrangeJ's Contribution
Edit
Unofficial StumbleUpon Addon Toolbar
Edit
The Unofficial StumbleUpon Addon Toolbar is an extension that adds a toolbar to FireFox, which includes many scripts to make stumbling an even better/easier experience. Included are: Content Filter Adjustments, Choose and Random Archives, Navigation (Latest, Prev, Next, First), Backup Blog, Advanced PhotoBlog, SU2Bookmarks (previous two thanks to Thlayli) and a quick textbox which when you enter a name, remembers it and goes to their blog.
Bookmarklets
Edit
Bookmarklets are snippets of code that can be stored as bookmarks, or typed directly into the address bar. A list of bookmarklets, as well as many other scripts by other authors can be found at thlayli.detrave.net
Greasemonkey Scripts
Edit
StrangeJ has made several scripts for the popular Firefox extenion Greasemonkey. Greasemonkey lets you add bits of javascript to any web page automatically to change its behavior. On Stumbleupon, this can be used to make many new features that wouldn't be available otherwise. For a list of scripts see thlayli.detrave.net